Two Businesses in One Website
Seeds Enrichment Activities + Childcare
Brief
The owner offers after-school childcare services at the my daughter's old elementary school and manages enrichment activities with several vendors. In discovery we learned his immediate need was streamlining childcare sign-ups in compliance with state requirements. Once that was resolved the project scope expanded to online registrations for the enrichment activities business. The two businesses had to be setup as two separate e-commerce sites designed to look like one single website.

https://www.seedsenrichmentactivity.org/
Role
Web Designer
Web Developer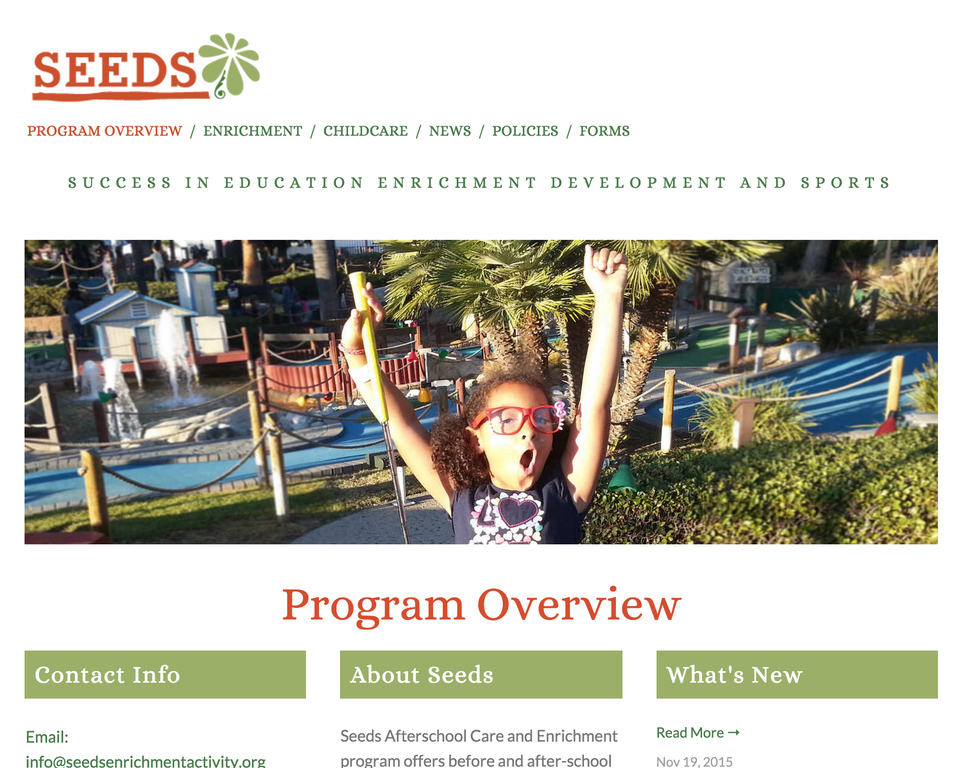 Every Business Is Unique
The owner managed after-school activities and child care at the my daughter's old elementary school in Los Angeles. His old website had died and the original designer was unavailable.
I was familiar with his existing registration process and had assumed he wanted to bring that process online. Turned out his immediate need was to streamline child care paperwork. California has strict record keeping requirements for child care. The owner's most pressing business issue was to get the state mandated paperwork to parents and back before their children start. Each child's file had to be on site. Distributing and collecting the paper documents for each child ate a lot of his time.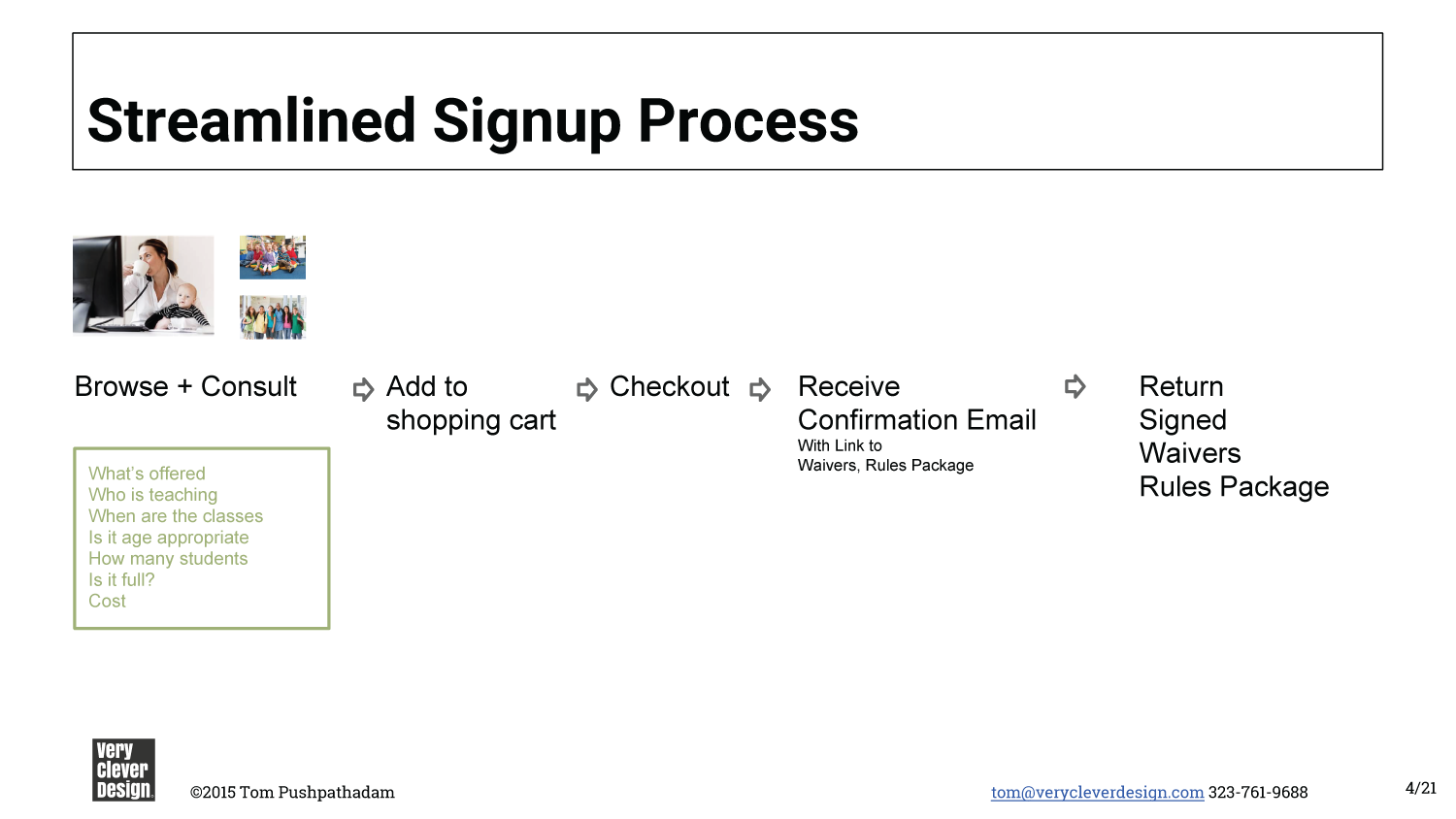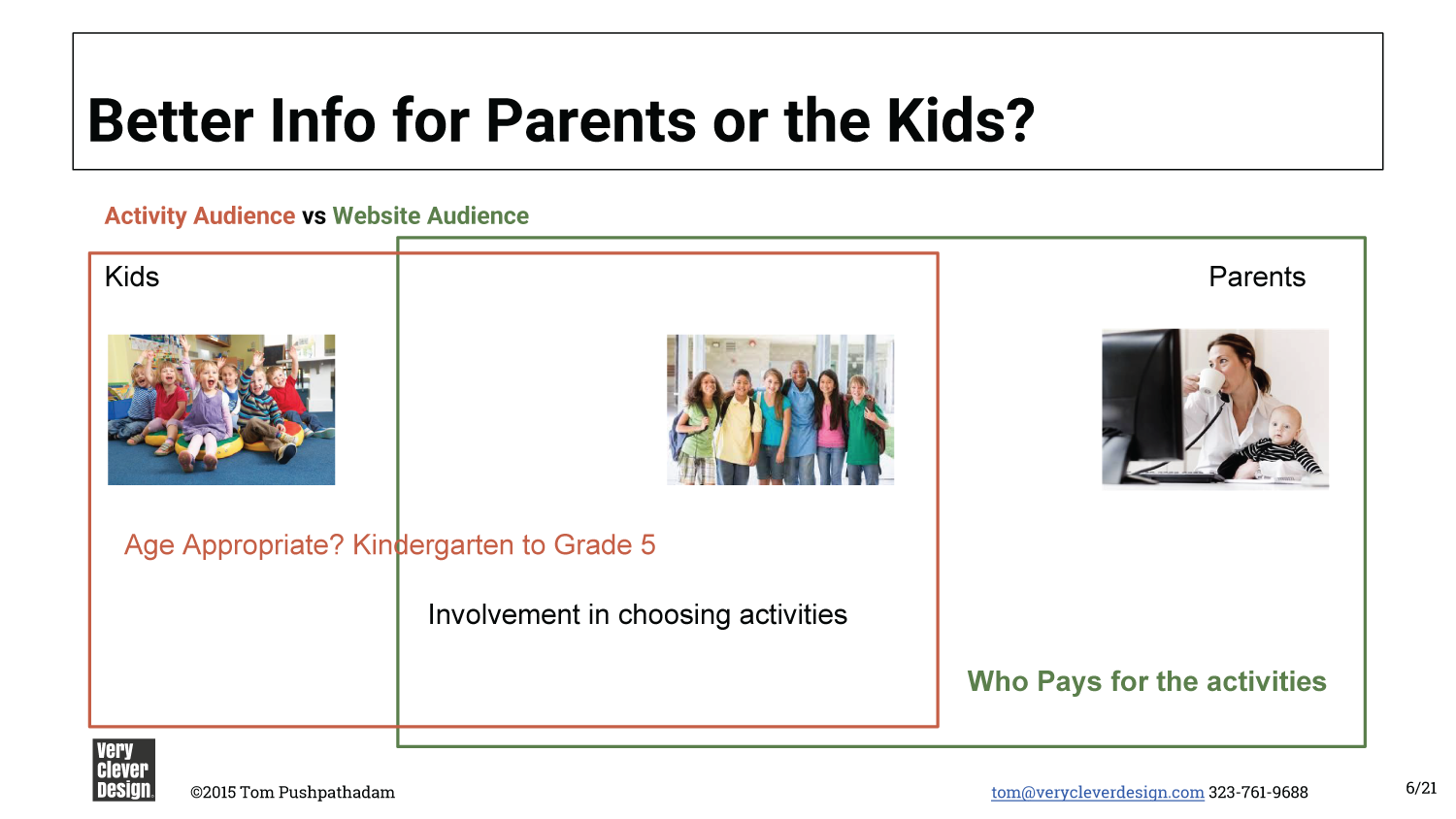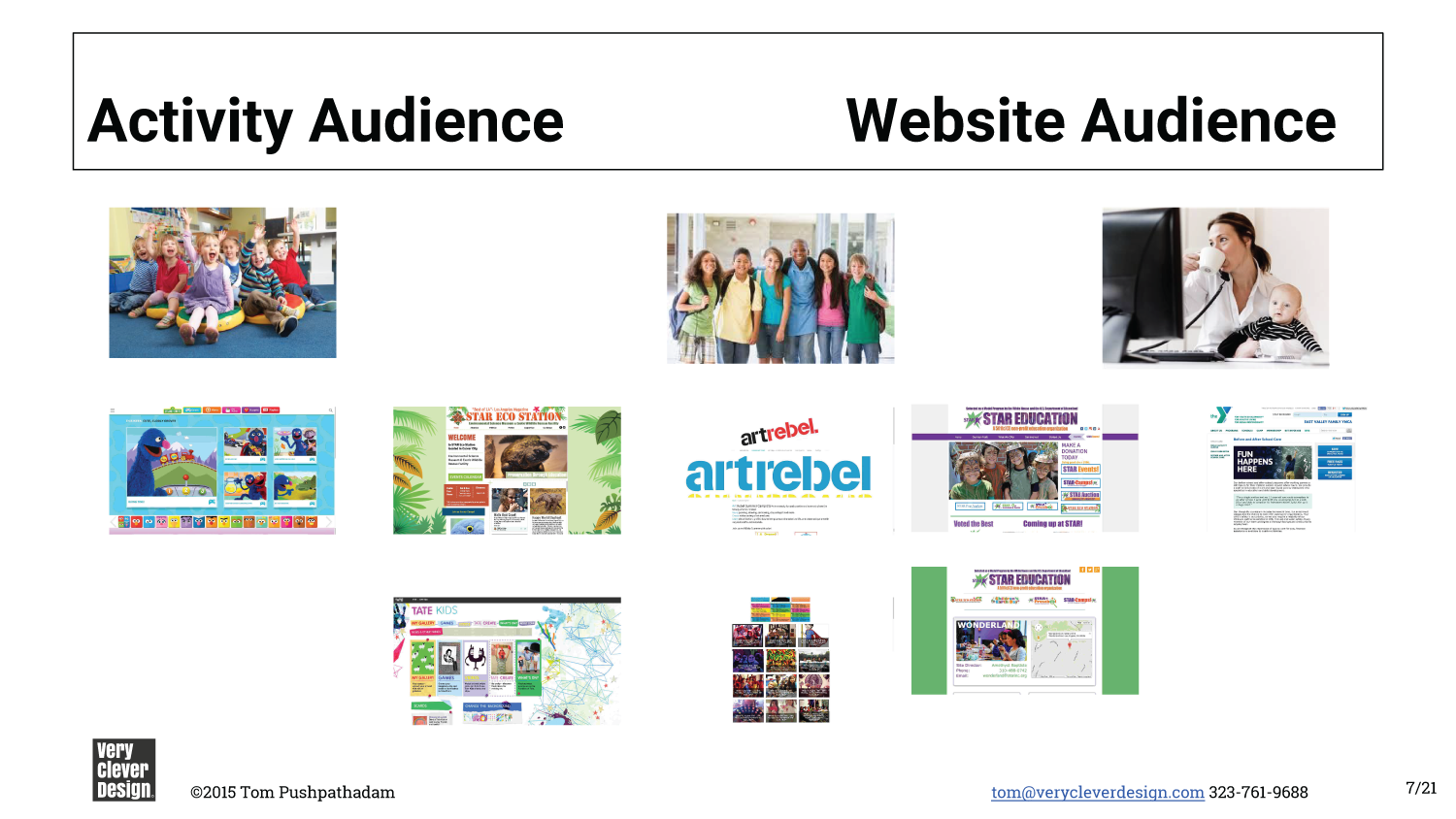 Decision Makers vs Customers
The conversation during the discovery phase is where we discover what's unique to each business and how that might drive the website's features and appearance. We also discuss resources, budget constraints, permissions on imagery.
His businesses provide services for children but parents are the decision makers. Every parent wants reassurance that their children are supervised, in a safe environment, and having fun. However with parents signing up anywhere from 1 to 4 children requires planning about balancing convenience with the right amount of participant information.
Small Improvements Build Trust
The owner was hesitant to jump into e-commerce so we focusing on his most pressing business needs first and worked in steps:
Streamline Paperwork - We collected pdf's of the daycare paperwork online and provided parents multiple ways to download them.
Train Client with Tools - I set up a Mailchimp account & template with proper branding and got him comfortable with using Squarespace's blog posts as a generator for weekly email updates to his parents.
The initial rollout was successful. We had learned to communicate with each other, developed a level of trust and he became comfortable managing the backend of his website.
A few months later he was ready to setup e-commerce and list activities online.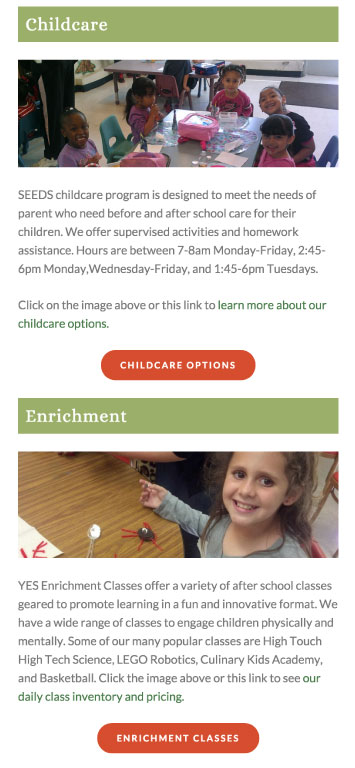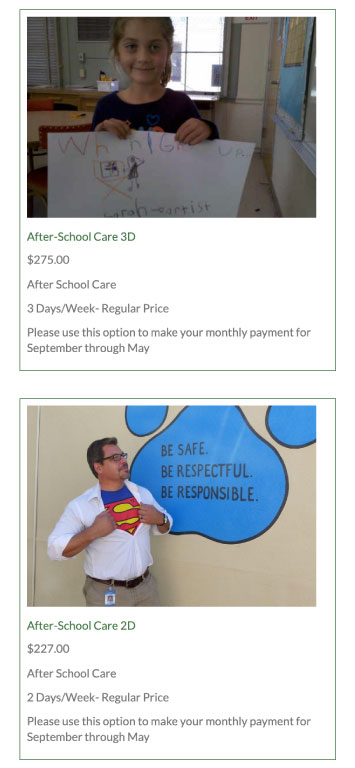 Two Websites In One
The daycare and enrichment programs had 2 different bank accounts.  Their respective e-commerce transactions had to be kept apart. The solution was to build 2 websites in parallel with:
Separate products and shopping carts.
Separate URL's. The second one uses a subdomain.
Tightly integrated navigation pointing back to pages on the primary site.
Identical product layouts.
Similar shopping cart experiences.
Identical Design
Most visitors will not realize that they are separate sites.
Lessons Learned
Discover what's unique
‍If you dig down, there is something special about a successful small business that has a loyal clientele. Discovery is the start of a conversation about their business needs, the context they operate in, and how a website and other services will provide benefit them. Both sides have to contribute something. The owners have a deep knowledge of their business and clientele.
Build a shared vocabulary
‍In my experience, few small business owners can initially articulate what makes their business unique in a terms that are useful to their website designer. As a designer I can map out what competitors in their category are doing in terms of design and SEO. In some cases I might also have insights based on personal experience with their category. Discussing that information together is the foundation for a strong website launch.
Differentiate users
In this case there's a clear distinction between the children who will participate in the activities, the parents who will sign them up and pay for it, and the owner who will manage things behind the scenes. Each one of them have unique user needs.